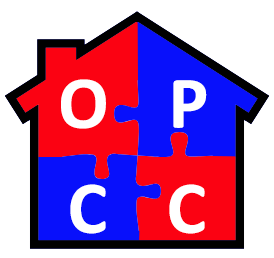 Your generosity makes a difference in the lives of the people we serve.
Thank you for your support!
Our Staff
Executive Director
Scott joined the OPCC board in 2018, having been employed as the clinic's Development & Operations Director for three years. He started working at OPCC following nearly a decade of involvement in charitable and public organizations in Port Angeles and across Clallam County. Scott retired from the tech industry in 2003 to focus on family and community. Prior to his retirement he held international management positions at Intel, Trend Micro and Alpha Pro Tech. He has delivered international marketing and integrated technical security lectures at technical conferences, colleges and universities around the globe. He holds multiple technical and training certifications from Microsoft, IBM, Cisco and others. He did his undergraduate work at BYU (accounting/finance) and is currently enrolled in the MIT/Harvard EdX MicroMaster of Business Management program. In addition to his work at OPCC, he is the chair of the Port Angeles School District General Advisory Committee and the co-chair of the Society for American Baseball Research's (SABR) Pictorial History Committee and SABR Trivia online chartered community.
---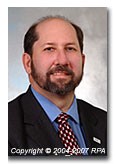 Medical Director
Gerald B. Stephanz Jr., MD, FACP has been dedicated to helping patients with kidney disease for over 25 years. He "retired" to the Olympic Peninsula in 2015, after the clinical practice of Internal Medicine and Nephrology in Utah for 20 years; the last 10 years of his practice had been at Central Utah/Revere Clinic, in Provo, Utah.
Dr. Stephanz earned his medical degree from the University of Kansas in 1983; completed his Internal Medicine Residency and Chief Residency at the University of Kansas School of Medicine-Wichita. He completed his Nephrology Fellowship at the University of Florida College of Medicine in 1990.
He remains board certified in both Internal Medicine and Nephrology. Dr. Stephanz served the nephrology community by serving on the Intermountain ESRD Network 15 Medical Review Board for over 15 years. He is a former board member of the Renal Physicians Association. He served as the nephrology consultant for HealthInsight (the Utah Quality Improvement Organization) for a CMS QIO CKD project ending in 2011 and served on a committee for the Utah Department of Health revising Utah Diabetic guidelines for 2012.
He was medical director of multiple dialysis units, serving a diverse geographic and patient population. Dr. Stephanz served on the medical review board for the National Kidney Foundation of Utah and Idaho. He became VIMO medical director in 2016 was appointed to the Clallam County Board of Health in 2017.
Dr. Stephanz and his wife (Dr. Nancy Ahlstrom, hospitalist at Olympic Medical Center) enjoy exploring the Olympic Peninsula; he is an avid golfer.
---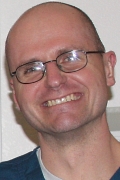 Operations Director
Michael Salyer joined OPCC in September of 2016 as a practicum student from the Medical Assisting program at Peninsula College. After completing the externship, he was offered a position as Medical Clinic Manager when the previous manager was preparing to further her education.
Prior to joining OPCC, Michael served as a U.S. Army specialist repairing missile systems out of Fort Campbell, KY and FOB Salerno Afghanistan. Upon leaving the military, he moved to Port Angeles and worked as a 911 dispatcher for a short time before returning to school and entering the medical field.
---
BCCHP Coordinator
Nancy Adams is grateful to have had the opportunity to meet and know so many wonderful and interesting people over the many decades of her career.
The focus of each workplace, from New Mexico to California to Washington, has been on the health and well-being of each individual woman, man, or child, being served. The Breast, Cervical, and Colon Health Program (BCCHP) arrived in Clallam County in 2001 at the Family Planning Clinic and Nancy was fortunate to become involved with the program at that time.
She has found coordinating this program to be a deeply meaningful experience. Nancy has lived in Port Angeles for a total of 22 years and enjoys spending free time outdoors, exploring all of the Peninsula's awe-inspiring natural beauty.
---
Medical Clinic Coordinator
Kayla La Fritz joined OPCC in 2016 after working in customer service through 2015. She has knowledge in a wide variety of subjects, which is useful when helping to solve problems in the clinic.
She works with scheduling the many OPCC providers and helps patients with information about getting signed up for appointments and programs. Kayla is a certified healthcare navigator and can assist with signing up for Washington Medicaid. She also helps uninsured OPCC patients get medications through various Patient Assistance Programs when they do not qualify for insurance. Kayla loves a challenge when it comes to figuring out problems and is always ready to help with any problem posed.